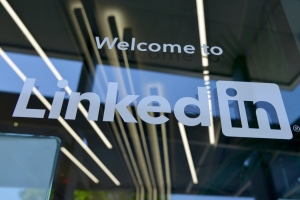 LinkedIn stands apart from other social media platforms like Instagram or Facebook as it isn't about showing off your personal life, it's all about your professional life. LinkedIn allows users to network with other users, creating a gigantic web of connections across the entire platform for individuals and companies alike.
For individuals, this platform provides professional networking, connecting, and job searching. Alternatively, businesses can use the site for recruiting and more importantly, developing and strengthening their brand. That is, if they know how.
Often for small business, knowing how to navigate and stand out on social media platforms like LinkedIn can seem daunting, especially when they are unfamiliar to you. To steer you and your business in the right direction, we've come up with some of the best tips and tricks to help you wield the power of LinkedIn.
Turn up the Professionalism
LinkedIn varies from most other social media platforms as it demands an air of sophistication and professionalism. This often means that small businesses must alter their usual brand content in some way to cater to the platform. This doesn't mean you to have to turn away from your brand identity, it simply requires adopting a heightened formality in terms of language and sometimes imagery. Unfortunately, due to this fact, the convenience of auto-posting between social media platforms is strongly discouraged as the expectation and standard of content is entirely different on LinkedIn.
Email Marketing
A strategy for small businesses looking to expand their clientele is to write a message to be sent to individuals that you connect with on the platform. This message should thank them for the networking opportunity and invite them to join you email marketing list through a direct link to the email signup. A feature of LinkedIn is that it lets users' message 50 people at a time in this way which welcomes a huge amount potential business opportunity. Keep the message light, and professional.
Posting Blogs or Articles
Many businesses have a website that features blog material. The benefit of this is that it enables a business to showcase their expertise and personality to possible customers. Posting some or all of this blog content to LinkedIn as well allows potential for greater exposure and display of your experience and knowledge as a business that will set you apart from competitors. This is particularly helpful if any of your content begins to gain some traction as LinkedIn will then highlight and boost the visibility of this content across the platform to relevant individuals. Obviously, this is a great tool in garnering awareness and interest in your brand.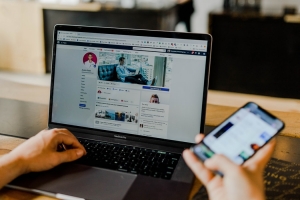 Employee Profiles
For small businesses, it is beneficial to have employees create profiles on LinkedIn. The reason for this is that it allows for greater exposure to your brand by creating more avenues to your company page (as long as your employees include their current occupation and company in their profile). Additionally, Forbesconducted a study that found out '"Employees are 70% more likely to engage with your company updates." When your employees "like" and "share" status updates, they make them visible to their contacts.' This domino effect can happen in various ways and shows how employees on LinkedIn can act as promotors. Another role of your employees is as brand ambassadors so ensure they have appropriate photos and a complete profile.
LinkedIn Groups
Small business owners should join LinkedIn groups that are relevant to their target demographic. This is a great strategy to gain insights into audience pain points, needs and topics of interest that help in shaping and improving your marketing strategies. A perk of LinkedIn groups is that you can message members of the group that you may have built a relationship with even if you aren't connected. The space itself may also provide the opportunity for general interaction in the form of your business giving advice in the group which builds your reputation and expands brand awareness. Overall, this feature is a great way of building relationships with potential future clients and getting your business name out there.
Profile Summary
The 'summary' that features on your profile is vital in making an amazing impression on visitors to your page. You have 2000 characters to convey in an enticing way what exactly you do. Don't worry about addressing the entire planet, you have a specific audience and they are the only ones who matter. Be succinct, be exciting, be personable and be unafraid to boast a little bit… be confident, not arrogant. It's hard to know if you have got your summary right but just try to think of it as a first date, the reader is wanting to connect with you and this is your opportunity to put your best foot forward, show off your assets and try to get a second date.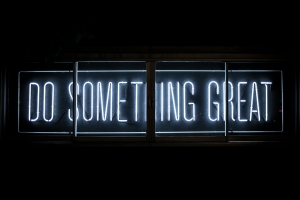 Here are some examples to get you started.
https://www.savvycreations.com.au/wp-content/uploads/2018/07/savvycreations-new-logo-300x212.png
0
0
Sandra Tricoli
https://www.savvycreations.com.au/wp-content/uploads/2018/07/savvycreations-new-logo-300x212.png
Sandra Tricoli
2020-06-29 17:54:56
2020-06-29 17:54:56
It's Time to Get Savvy: 6 Essential Strategies for Small Businesses on LinkedIn