LinkedIn is the largest and leading professional digital platform around the globe. It is an ideal platform for businesses to establish connections, promote their values and products, and build lasting relationships.
It is beneficial not only for individuals but for businesses as well. Creating your business page and regularly updating it helps drive traffic to your website and social media platforms. More importantly, it allows you to attract leads and the best talents for your business.
In this day and age, the significance of LinkedIn for businesses can't be denied. Let's have a look at why LinkedIn is important for your business.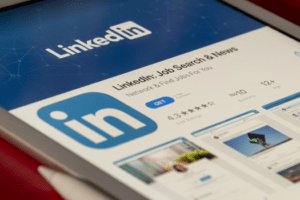 Showcasing the Brand
LinkedIn allows you to continuously update your business page and profile to share the vision and value of your brand. It enables you to provide the most updated and accurate information about your business to your target audience and connections.
It is a platform where you can show what your brand is, what it stands for, and what your work for. It gives your potential leads, partners, and employees a brief description of your business and how it can benefit them.
Getting Targeted Reach
LinkedIn has a community of over 757 million professionals across the world. Whoever your B2B target audience is, most of them are bound to be on this platform. Through targeting and filters parameters, you can target your campaigns better. The tools offered by LinkedIn refine the scope of your message to an unparalleled capacity.
Networking Opportunities
LinkedIn allows your business to connect with potential clients, businesses, employees easily. This platform is an excellent networking tool that enables you to receive and give introductions to others and enhance your business.
Using first, second, and third connections, LinkedIn has made it easier to research businesses and prospects and build lasting relationships that would allow your business to grow.
Content Versatility
The content marketing strategies today require multiple types of materials, from videos and infographics to articles and blogs. Paid and organic reach both play a vital role and both can be easily incorporated in different styles on LinkedIn.
Visual content marketing has become even more integral for social engagement and B2B video has become a major opportunity for businesses on LinkedIn. It is crucial to share multiple types of content on LinkedIn to stay ahead of your game.
Finding New Talent
One of the best ways LinkedIn can be significant for businesses is to identify and recruit the best talent for the company. This platform is a great source to find the right potential candidates through suggested connections and advanced search tools.
People trust those companies more that are on LinkedIn and it is typically the first place candidates go to look for potential jobs and to find out more about the company before they apply. Your business can check out profiles or potential candidates, find their connections, their work history, and reach out to them.
Gaining Visibility and Attracting Users
The concept of content creation is gaining visibility for your business and attracting your target market to your brand. LinkedIn allows your business to stay active on the platform and provide relevant information to your target audience. This helps in establishing your business as a leader in your industry.
It allows prospective clients and businesses to find you, particularly if you regularly provide helpful content and discuss relevant subjects on the platform. The company page on LinkedIn is an integral factor in gaining more visibility as it can help you appear at the top of searches.
Staying Updated About Industry Trends and Innovations
LinkedIn was created to be a professional and business networking platform, making it ansy to stay on top of industry and business news. You can get all the updates on your homepage, including the latest news and activities of the professionals and businesses you are connected to.
Similarly, it also gives your business a way to share the latest updates, new products, services or projects, and any other content you want to share with your connections.
Building Relationships
Content marketing strategy focuses on long-term results. Of course, implementing one-off campaigns and ads can add value to your business. But there is nothing compared to the significance of establishing strong and authentic professional relationships. LinkedIn offers the perfect platform for that.
It gives you an opportunity to build relationships with business leaders, influencers, peers, and prospects from all over the world. You can stay connected with them by following their activities, sharing useful content, and reaching out if you have a business proposal.
Highlighting Accomplishments
Another major way of building trust among your target audience, including other businesses, clients, and potential employees, is to highlight the achievements of your business on LinkedIn. Include ways your business has benefited business partnerships, clients, and employees in the past to show your commitment and dedication.
It helps in giving your target audience an overview of what your business has to offer and how collaboration with your business can benefit them.
Finding Leads
Everyone has gone digital in today's world and LinkedIn is one of the leading professional digital platforms that allow you to find your next lead quickly. People who are on LinkedIn are posting about jobs, trying to find jobs, looking for business assistance, researching businesses to collaborate with, and so much more.
It is a perfect way for your business to attract potential clients by researching your target audience and promoting your content and businesses to them. LinkedIn gives you all the tools and information you need to find and convert leads.
Technology is continuously changing, and as a result, so is the way businesses market and establish brand awareness. While there has been an increase in social media platforms where you can interact with and attract customers directly, LinkedIn allows you to attract and network with other businesses, potential employees and leads.
One of the best things LinkedIn has to offer is creating company pages, where you can define your brand and promote your business to your target audience and enhance your revenue.
https://www.savvycreations.com.au/wp-content/uploads/2018/07/savvycreations-new-logo-300x212.png
0
0
Sandra Tricoli
https://www.savvycreations.com.au/wp-content/uploads/2018/07/savvycreations-new-logo-300x212.png
Sandra Tricoli
2021-11-04 10:48:26
2021-11-04 10:48:26
The Importance of LinkedIn