Wouldn't it be nice to be a fly on the wall for all the conversations happening about your business?
There are many ways that you can gain extra intel on what people are discussing in relation to your business online! Understanding how people are talking about your business in the public sphere can be immensely beneficial in advancing your business prosperously.
Social Media Monitoring
Social media monitoring is a process that includes the analysis of metrics and conversations about your brand on social media. This may include the evaluation of mentions, hashtags, competitors and industry trends for your business. Monitoring these aspects online, will allow for investigation into the messages related to your business and in turn, allowing for a rapid and appropriate response to occur, to prevent any further implications to your brand and your customer.
How do we do it?
A number of key phrases and terms are determined in relation to your business and these terms are then observed to develop a strategy that will help you access the important messages for your brand. The strategy is further developed to provide responses to messages, both positive and negative to allow for a rapid two-way communication between your business and the customer. Which in turn enhances your brand reputability and sentiment.
By failing to monitor social media, there leaves an opportunity for potential issues and crises to occur. Social media monitoring is used as a preventative strategy to avoid PR disasters and allow your customers to feel valued within the business-customer relationship.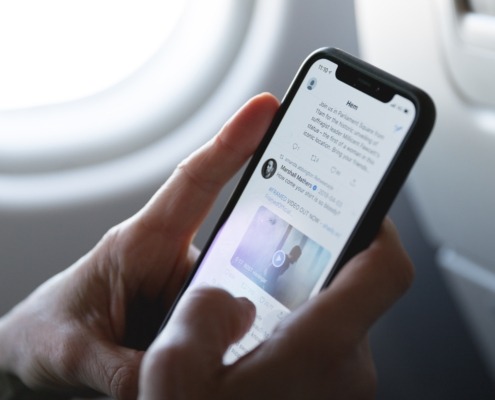 Social Media Listening
Social listening differs from social monitoring in that it refers to the analysis of conversations about your brand on social media. This technique requires not only investigating the metrics and information that analytics present; it requires an understanding of the overall attitudes, mood and themes surrounding discussions of your brand.
Social media listening allows for stronger decisions to be made in your business. Understanding the theme of the discourse surrounding your business will assist in knowing the strengths and weaknesses of your business. For example, if there is a theme surrounding negative discussions of customer service for your business online, social media listening will allow for this to be brought to your attention and will allow for the issue to be rectified.
5 Key Benefits of Social Media Monitoring and Social Media Listening:
Issue and Crisis Management
The faster an issue is brought to our attention, the quicker we are able to work towards resolving the issue and preventing it from turning into a crisis! Monitoring social media will allow for a rapid response to any concerns online and resolving the issues in a manner that remains out of the public sphere can be beneficial.
Engage with Your Customers
There is nothing customers love more than feeling valued by a business they are engaging with. Social monitoring and listening allows for your business to be prepared to respond to your customers with any inquiries, issues and providing them with what they are wanting to gain from your business.
Track Your Competitors
Knowing your competitors is one crucial aspect of effective business management. Being able to track and be aware of the happenings of your competitors will assist in your own learning and growth. Every business is going to make mistakes at times, however, tracking your competitors will help you to learn from their mistakes and endeavour to not make the same ones.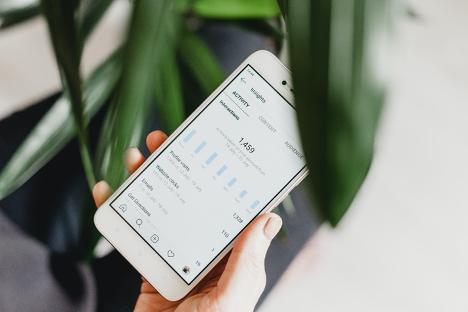 Discover New Opportunities
You never know what will spark inspiration for your next big project. It might even be a post that someone shared on social media last week. Discovering what people are saying about your business may help you discover the next opportunity for your business.
Improve Marketing and Development Decisions
Social listening allows you to further understand your target market. Understanding exactly who and where to find your potential customers is a crucial skill. Listening to the discourse on social media surrounding your brand and brand goals will assist in enhancing your marketing strategies to ensure that you are executing your business in the right places. You will also be able to discover areas for improvement and development. Customers provide valuable information on social media, so using it to your advantage is a must!
At Savvy Creations, we provide services to maintain effective management of your social presence and social discourse to enhance your communication with your consumers which will inevitably provide valuable results for your business. Social media monitoring and social media listening deliver insight into your customer base and will help grow your vision to turn it into reality.
https://savvycreations.com.au/wp-content/uploads/2021/08/sara-kurfess-6lcT2kRPvnI-unsplash-scaled.jpg
2560
1707
Sandra Tricoli
https://www.savvycreations.com.au/wp-content/uploads/2018/07/savvycreations-new-logo-300x212.png
Sandra Tricoli
2021-08-10 15:03:15
2021-08-10 15:03:15
Social Media Monitoring and Social Media Listening. What is it and how can you use it to benefit your business?