Every business needs a presence on social media – this is now a fact.
The size of the business doesn't matter. You can own a multinational company or a home based shop, but you still need to establish an online presence for your business. Social media marketing should be one of the most significant factors in your overall business marketing strategy.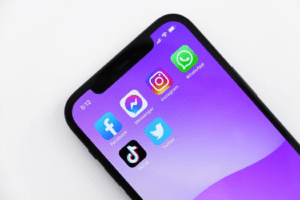 Social media platforms allow you to connect and interact with your consumers, improve brand awareness, and enhance your sales and leads. With billions of people all over the world using social media every day, the engagement and users on the leading platforms continue to increase.
If you are wondering how to use social media to grow your business, then here are some useful tips that will get you started:
Setting Goals and Objectives
You first need to establish clear goals and objectives to create a strong social media strategy. It is ideal to follow the SMART goals framework to create specific, measurable, attainable, relevant and timely goals.
Your goals should be based on the factors that would have a major impact on the business. For instance, you want to increase your sales instead of just getting more likes on the posts. Use a social media calendar to create a proper content strategy by creating the right content for the right platform.
Using the 80-20 rule can prove effective, where 80% of the content would be used to entertain, educate, and inform your audience and the remaining 20% would be used for brand promotion and selling your products or services.
Identifying the Right Platforms
Don't just assume about which platforms your target audience spends the most time on. You need to first understand who you are targeting and find the latest data about where that target audience is spending more time.
If you are targeting Gen Z, you might focus more on TikTok and Instagram instead of Facebook. However, data has highlighted that around a quarter of users on Facebook are between the ages of 18 to 24 years.
Remember, selecting the platforms doesn't have to be an all-or-nothing approach. You can still use the leading social media platforms and focus more on one or two to meet your business goals.
Staying on Top of Your Competitors
Believe it or not, social media is an excellent means of keeping an eye on all your competitors. It allows you to get some inspiration from their performance and monitor their progress. While what works for them might not necessarily work for you, your business can still identify the trends in your industry and use them to your advantage.
It is a great way to learn from other businesses and determine what makes their performance better than you. Never copy their posts and idea. Instead, get inspiration from them and make them your own. There are various tools that can provide you with a competitive analysis on social media.
It is crucial to self-analyse and monitor your performance and where you stand in the industry.
Keeping Up To Date on Trends
Keeping up with social media trends is a great way to stay relevant and get the chance to go viral. However, it is essential to understand that not every trend or viral meme would be right for your business. Therefore, keep an eye out for the ones that would work well with your business strategy and your brand image.
However, it is still a great idea to stay updated about all trends to determine what content your target audience likes and interacts with more. It will help you in creating more relevant content for them to attract them toward your business.
Establishing Brand Recognition
Raising brand awareness is usually a top goal for many small to medium businesses. It is due to the fact that customers prefer to purchase from the businesses that they recognise. Social media can help you in building brand recognition for your business.
Compared to other media, social media platforms place your brand front and centre easily and faster. With every post, your target audience views your logo and brand name, which increases your brand recognition.
You must invest your efforts and time in coming up with relevant content and posting it with relevant images. Be sure to have the business logo as the display picture and also add your business name or logo strategically in the content and images.
Remember to avoid putting your logowhere it could be overwhelming or distracting. Do focus on the visual elements of the brand.
Quality Over Quantity
With countless social media marketing strategies available for businesses, it can get overwhelming. The good thing is that you don't have to use all of them. Just find a few strategies that work well for your business.
The important thing to remember is to produce more quality over more quantity on leading social media platforms to make an impact. Make sure all your posts offer some kind of value to your target audience and followers. If you only try to sell, people might not want to follow your brand.
Provide them with something useful, like how-to posts, tutorials, tips, and other motivation posts. It is more about building a lasting relationship with your audience. Social media platforms even allow you to ask your target audience what they want to see through pools and questions. Use them to your advantage.
Monitoring and Refining Performance
When you implement the social media strategy, the work doesn't stop here. It is crucial to monitor the performance of your campaign to determine what is working and what isn't working for your business. This will help you in finetuning your strategy and enhancing the results.
Use the analytical tools available on social media platforms to monitor the progress and the results. These tools will help you in tracking the performance and modifying your strategy accordingly.
Social media platforms, when used in the right way, can drastically improve the performance of your business. It can enhance your brand recognition, help you build lasting relationships with your audience, and keep you in control of your marketing strategy. If you are looking for assistance with developing your social media, get in touch with us today [email protected]
https://savvycreations.com.au/wp-content/uploads/2021/10/Picture1.png
650
975
Sandra Tricoli
https://www.savvycreations.com.au/wp-content/uploads/2018/07/savvycreations-new-logo-300x212.png
Sandra Tricoli
2021-10-25 10:09:08
2021-10-25 10:09:08
How To Use Social Media To Grow Your Business