I'm sure you've heard how important branding is for a business. It is hailed as the make or break of a business which has the potential to grant you longevity in your industry or leave you trailing in the wake of your competitors.
But what does effective branding look like?
When first hearing this question, it seems almost insurmountable. There is too much that goes into successful branding to summarise and convey it all in one coherent answer. But I've since come to the realisation that to understand effective branding, it's better to show rather than tell…
…And what better way to show this than through a little company called Coca-Cola.
Coca-Cola was founded in 1892 and from the get-go they firmly established brand values tethered to instilling happiness and community among consumers. From this point, Coca-Cola built an empire that continues to thrive over 100 years later all due to their consistent and effective branding paired with the company's adaptable relevancy.
With that being said, let's take a deeper dive in to how Coca-Cola's branding made it one of the most iconic, successful and recognisable brands in history and answer the question on everyone's lips: what does effective branding look like?
Brand Voice
Coca-Cola has an unshakable brand voice that has stood the test of time. A brand voice encompasses the words and language you choose working in tandem with selected images and other visuals which produce a brand personality. The brand personality is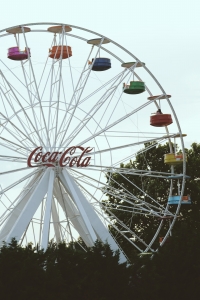 infused into the core of what your business projects to consumers. It makes your brand identifiable.
Coca-Cola's brand voice is achieved as they approach all of their marketing material with the goal of projecting a persona that is positive and down-to-earth.
Their language they use can be classified broadly as light, kind and joyous, as if a friend is talking to you.
Their imagery varies greatly in terms of the subject matter, but the mood presented is always similar whether it's celebratory, exciting, cheeky, youthful and/or fun.
They are true to their brand identity in all of their marketing content as in some shape or form they are always showing the happiness found in life.
Brand Slogan
Coca-Cola uses their slogans to leave the main message of the brand in the consumers mind. The slogans are typically used in marketing content to reinforce this core idea over and over again of what the brand is all about.
Coca-Cola has gone through an array of slogans (understandably, I might add, due to their long life as a company). Some examples include:
o Coca-Cola… Makes Good Things Taste Better
o Have a Coke and a Smile
o You Can't Beat the Feeling
o Official Soft Drink of Summer
o Open Happiness
A common thread amongst all these slogans is that the company isn't talking about the product, they are focused on the feeling the product evokes in people. It plays up the benefits of the product, not the features.
Coke also uses these slogans to evoke a positive feeling about the brand—associating joy, holidays, smiling and general happiness with their product.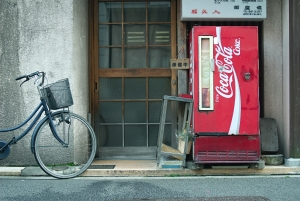 Brand Story
Storytelling has always been a way for humans to connect. If a brand has a good story, a narrative that audiences can connect to, people are more likely to engage with their products. Coca-Cola has built a cohesive narrative for themselves which runs through most of their advertising and continues to draw people in. Coke is always presented as something that unites people,
encourages sharing and brings about joy (rather than just being a delicious fizzy drink). This is their story.
The Senior Manager of the marketing team at Coca-Cola has explained that there are four archetypes that they use to build this narrative where Coke is either the object of desire, embodiment of an attitude, social connector or functional offering/benefit.
No matter the means through which they go about telling this story and the specific role Coke plays in it, the overarching narrative about what Coke delivers is consistent. With consistency, over time this narrative becomes intrinsically known by the audience, whether they realise it or not.
Brand Associations
I can say with an unwavering sense of confidence that whoever is reading this blog right now can picture the Coca-Cola logo clearly in their mind. The reason this visual is able to be conjured so easily for us is because the company has been consistent and repetitive. The logo featuring distinct cursive writing and the colours red, white and black used in all of their marketing content is so strongly associated with the company and brand that it eventually reached a point of global recognisability. Even slogans that Coca-Cola has used tend to stick around for a couple years and become associated with the brand and company identity. In 2009 "Open Happiness" became the official slogan for the company and remained this for seven years. The phrase became uniquely linked to their brand and helped with recognisability to the point that anytime anyone says this phrase, Coca-Cola will spring to mind.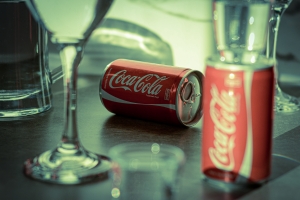 Though effective branding is clearly dependent on finding and sticking to your business's message, values, look and voice, it is vital not to get too rigid in the everchanging world around you. You must remain relevant.
Coca-Cola has maintained a consistent brand identity but has adapted over the course of its 128 years. They have remained topical and used popular culture to their advantage time and time again. For example, the Open Happiness slogan stemmed from a time of great economic recession whereby the brand remained consistent to their identity but moulded it around a global issue. Additionally, due to climate change and environmental activism reaching new heights, Coca-Cola broadened their values (and thus, brand identity) by placing an emphasis on sustainability and recycling.
Hopefully, that helped answer the question: what does effective branding look like?
https://savvycreations.com.au/wp-content/uploads/2020/07/panos-sakalakis-hAIe6BO3f6c-unsplash-scaled.jpg
2560
1706
Sandra Tricoli
https://www.savvycreations.com.au/wp-content/uploads/2018/07/savvycreations-new-logo-300x212.png
Sandra Tricoli
2020-07-08 15:33:06
2020-07-08 15:34:05
Effective Branding: A Case Study of Coca-Cola