Your online reputation is increasingly becoming just as, if not more important than your offline reputation. We live within a world where we are quick to discover one's online presence before anything else.
Has your friend ever recommended a really great restaurant to you, so you quickly jump online and Google their menu, photos of the restaurant and read the reviews. Suddenly, you have formulated an opinion about this place before even visiting them, and have probably decided whether or not you will try it.
It is something that we do subconsciously in today's world. So now, more than ever it is crucial to ensure that your own online reputation is managed to make sure that people, and potential customers get a great first impression of your business!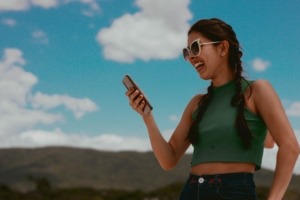 We have created a few helpful tips to assist in managing your own online reputation.
Maintain credible, well developed and accessible online platforms.
Websites are the most beneficial way to build your professional online reputation. They help to establish credibility within your industry. A website will be one of the main sources that a customer will discover when searching for your business.
It is important to ensure that your website is well developed. There are a number of templates and tools available to you to develop a website that looks good and can promote your business well. We are naturally drawn to aesthetics that we like, so ensure that you have developed a website that adequately displays your branding and promotes the messages that your brand values.
Social media has become one of the most important marketing tools within the past few years. It can increase your reach, communication and growth with your audience immensely. Using a social media strategy that aligns with your business goals, will allow you to present yourself online in a way that effectively sells your brand and will overall assist in managing your online reputation.
Use quality images and content.
We now use more visual content than before to help us to make decisions about a product or service! Images and videos are what we are attracted to. Ensuring that you are using quality images on your website and social media will help boost your reputation. It displays a level of professionalism and consideration for your branding!
According to Skyword research, captivating photos are 94% more likely to get views than basic compositions!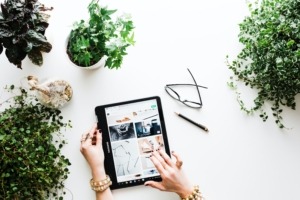 Manage Customer Reviews, both positive and negative.
 It is important to pay attention to the reviews that customers will leave on your businesses online pages. They can provide you with information on how satisfied customers are with your products or services. Give thanks to those who have taken the time to share their positive experiences with your business, it helps to build a progressive relationship with them and promotes communication.
Forbes conducted a study that determined that a customer is 270% more likely to purchase a service after a business has received five positive reviews!
It is also valuable to remember to respond to negative reviews, and to monitor the occurrences of any negative experiences. It may be an issue that you can easily rectify and will result in a win-win for both you and the customer. Managing reviews professionally and kindly can benefit your reputation with prospective customers.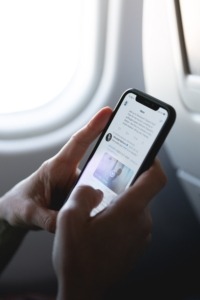 Overall, managing your online reputation is beneficial in assisting your business growth and attracting new customers. Our online presence provides a public portfolio that gives potential customers a first impression of your business. It is important to manage this reputation to allow your business to flourish!
Our team of professionals work to help you build a valuable reputation to achieve your business goals. If you are looking for guidance and assistance on managing your online reputation, contact us, [email protected].
https://savvycreations.com.au/wp-content/uploads/2021/07/about-me-scaled.jpeg
1829
2560
Sandra Tricoli
https://www.savvycreations.com.au/wp-content/uploads/2018/07/savvycreations-new-logo-300x212.png
Sandra Tricoli
2021-08-20 14:54:07
2021-08-20 14:54:07
Managing Your Online Reputation