It comes as no surprise that the COVID-19 pandemic has impacted the world we live in, in more ways than we ever expected. Overnight, we began relying heavily on digital technology to allow us to continue our lives as best and as 'normal' as we could.
Digital marketing has become the saving grace for many businesses throughout this time. Consumers are trusting the use of digital platforms to gain information about products and services, more than ever before. From online shopping to business networking, the use of online platforms have allowed businesses to continue to flourish despite the unprecedented changes that occurred and continue to occur.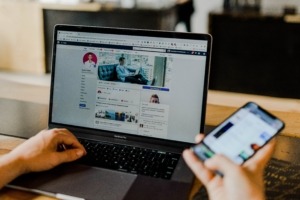 It has become a crucial element for your business to enhance your digital strategy. In a time where focusing on the digital elements of your business may have been an area lower on your priority list. It suddenly became the most important step in assisting in your businesses survival. However, the implementation of these strategies will develop long-term benefits for your business.
Interacting with your clients and customer base has reached a whole new level through this digital transformation. With more people becoming well-versed in the digital space, there are new opportunities for you to reach, network and grow your audience and business. A number of studies have shown that the business world has digitised far more rapidly than previously projected due to COVID-19 and it has raised the bar for the development of a digitally inclusive future.
A survey conducted by Mckinsey and Company determined that businesses are three times more likely to say that at least 80 percent of their customer interactions are conducted within a digital landscape. Research has also displayed that on a global scale business digitisation has accelerated by approximately 7 years.
Since the beginning of the pandemic, we have all become well acquainted with online shopping, (it's just a little too easy isn't it!). In fact, in Australia since the outset of COVID-19, total online sales saw a rise of 67.1% throughout 2020.
The transition to enhancing the use of the digital space has required businesses to invest heavily in specific strategies whilst managing the security of the business. With the processes and investments that are required to do so, businesses have chosen to invest in this area for the long term.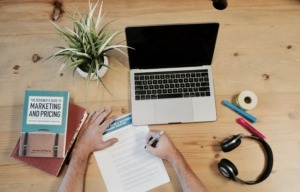 It is now, more than ever an extremely beneficial opportunity to invest in the digital world of your business. This space has grown rapidly in the past two years and will continue to rise in importance and value.
Here at Savvy Creations, we provide the services to assist your business growth in the digital world. Feel free to reach out to our team of specialists to help you ensure you are getting the most out of your digital presence!
https://savvycreations.com.au/wp-content/uploads/2021/08/karsten-winegeart-60GsdOMRFGc-unsplash-scaled.jpg
2560
1710
Sandra Tricoli
https://www.savvycreations.com.au/wp-content/uploads/2018/07/savvycreations-new-logo-300x212.png
Sandra Tricoli
2021-08-05 12:29:51
2021-08-05 12:29:51
How COVID-19 has impacted digital transformation in today's business world.